Get Started
We're here to help you.

+1 855-SPOT-EDU
+1 855 776 8338
Enrollment
(704) 448-0523
Student Debt Facts
Americans owe more than $1 Trillion in student loans!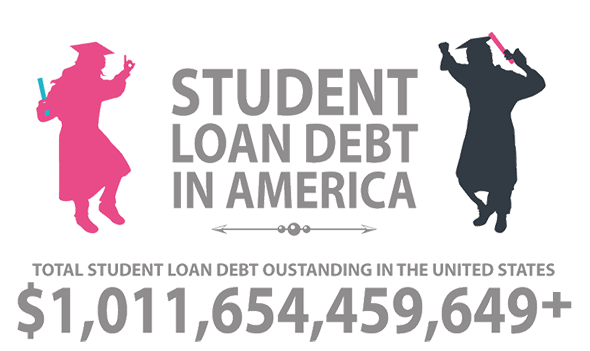 What We Do
Education Loan Center
ELC was founded with the sole purpose of providing the essential services needed in order to navigate, prepare and follow through with the Federal Student Loan documentation process.
Our Mission
"To provide every client superior service, unparalleled care and an effective solution for their Student Loan Consolidation application process!"


Our Service
We offer options to those in need of help navigating the Student Loan Documentation Process.  Our team of highly trained and professional customer service representatives are here to help you identify which programs are available to you.  We provide Federal Student Loan Application document preparation assistance, consulting and tracking services to those seeking student loan repayment options.  If you choose to apply for Federal Student Loan repayment options, we are so confident in our processing department
This service was designed to take the burden off of you and allow our service staff to work with you to identify the program that you qualify for and then accurately prepare and track the documents necessary.
speak to a counselor
Student Loan Services
Trust the experts!
Testimonials
Don't just believe us. Hear from people we've helped.
"I honestly didn't know what I was going to do. The bills kept piling up and my loans were near default. With some work, these guys got me right back on track. So grateful."...

"I had exhausted all of my options. My loans were killing any chance we had at living a typical life. I don't like to think about what could have happened. We're so much better off now and the new loan is affordable."...

"So, so happy with my new loan! It allowed me to afford a car and life's a ton easier now!"...
Get Started
We're here to help you.

+1 855-SPOT-EDU
+1 805 776 8338
Privacy Policy: ELC is NOT affiliated with the Department of Education, Sallie Mae, or any other loan servicing agency. ELC does NOT service loans. ELC is a document preparation service.  Education Loan Center, Inc is a private organization and is not a government entity. Education Loan Center, Inc is a Document Preparation and Tracking Service. Our Federal Student Loan Informational session will identify what Federal programs are available for you and does not constitute legal or financial advice. Our service is only for the Preparation & Tracking of your Federal Student Loan Consolidation Documents. Consumers may choose to complete their own consolidation documents based on the federal programs and are not obligated to use a third party resource such as Education Loan Center, Inc. Prices vary based on debt size. They range from $499.00 to $699.00, including all shipping cost, and payment options are available. Education Loan Center, Inc. does not facilitate the negotiation of a debt, the settlement of a debt or the altering of a debt it's services are only for the assistance and completion of federal student loan program documents. Education Loan Center, Inc. will not pay your student loans for you or on your behalf.  *Results May Vary and are Solely Based on The Federal Consolidation Program You Choose.
Cancellation Period: Within 10 days of the signed agreement. Customer Service is available at (855) 776-8338 option 2
Please check our Terms of User here